Press Release
Cheryl Hughey Promotions/Mahogany Digital
347-878-6610 or cherylhughey@mahoganydigital.com
Debut Record Company Brings Back the Single to Radio with New Vocalist Jeff Hall
Novi, Michigan/February 24, 2010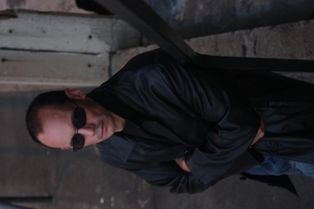 The week of February 22, 2010 marked the debut of the Mahogany Digital imprint, the newest label in Kevin Mahogany's "Mahogany Jazz" family.
Vocalist Jeff Hall, Kevin Mahogany's protégé, is the first release to radio with the two singles: "Cadillac Club" and "Detour Ahead."
More about Jeff Hall:
Discovered by Kevin Mahogany, Jeff Hall has the vocal prowess reminiscent of jazz legend Mark Murphy. Hall brings a new urgency and street sense to traditional jazz, as evidenced by his vocal presentation and his onstage appearance. Hall defines a new direction for vocal jazz.
"When I heard Jeff, there was a quality in his voice…there was a uniqueness to his sound," Mahogany said with regard to his decision to introduce Jeff to the public. As a lyricist himself, Mahogany recognized Hall's outstanding talent and assigned him the task of writing the lyrics to "Cadillac Club."
Jeff Hall's "Cadillac Club" and "Detour Ahead" singles will be the first singles to launch the new Mahogany Digital label. Don't miss your chance to feature one of the hottest rising stars on the touring circuit today.
All Jeff Hall singles will be available through various online retailers like iTunes, Amazon.mp3 and Rhapsody.
Sample and purchase the music: www.reverbnation.com/jeffhall. Sales on Amazon begin March 8, 2010.
More about Mahogany Digital:
Mahogany Digital is a progressive label that seeks to embrace the digital age, while remaining true to our musical roots. As the consumer becomes more electronically oriented, we believe that the future of music will be in individual single releases, rather than full CDs.
Mahogany Digital will service physical CDs of singles to radio but will only offer retail sales of the singles via online retailers like iTunes, Amazon.mp3 and Rhapsody.
More info: www.mahoganydigital.com
###
Booking: Cheryl Hughey (314)660-1755/cherylhughey@mahoganyjazzrecords.com